Amsterdam, The Netherlands
Renaming, Branding, Web Design
TipTrace is a brand ambassador platform. It allows companies to track performance of their ambassadors on-line and monitor their impact on conversion. TipTrace also make it possible for targeted sharing of information with interested users. Before we renamed it TipTrace was called Share2Reward.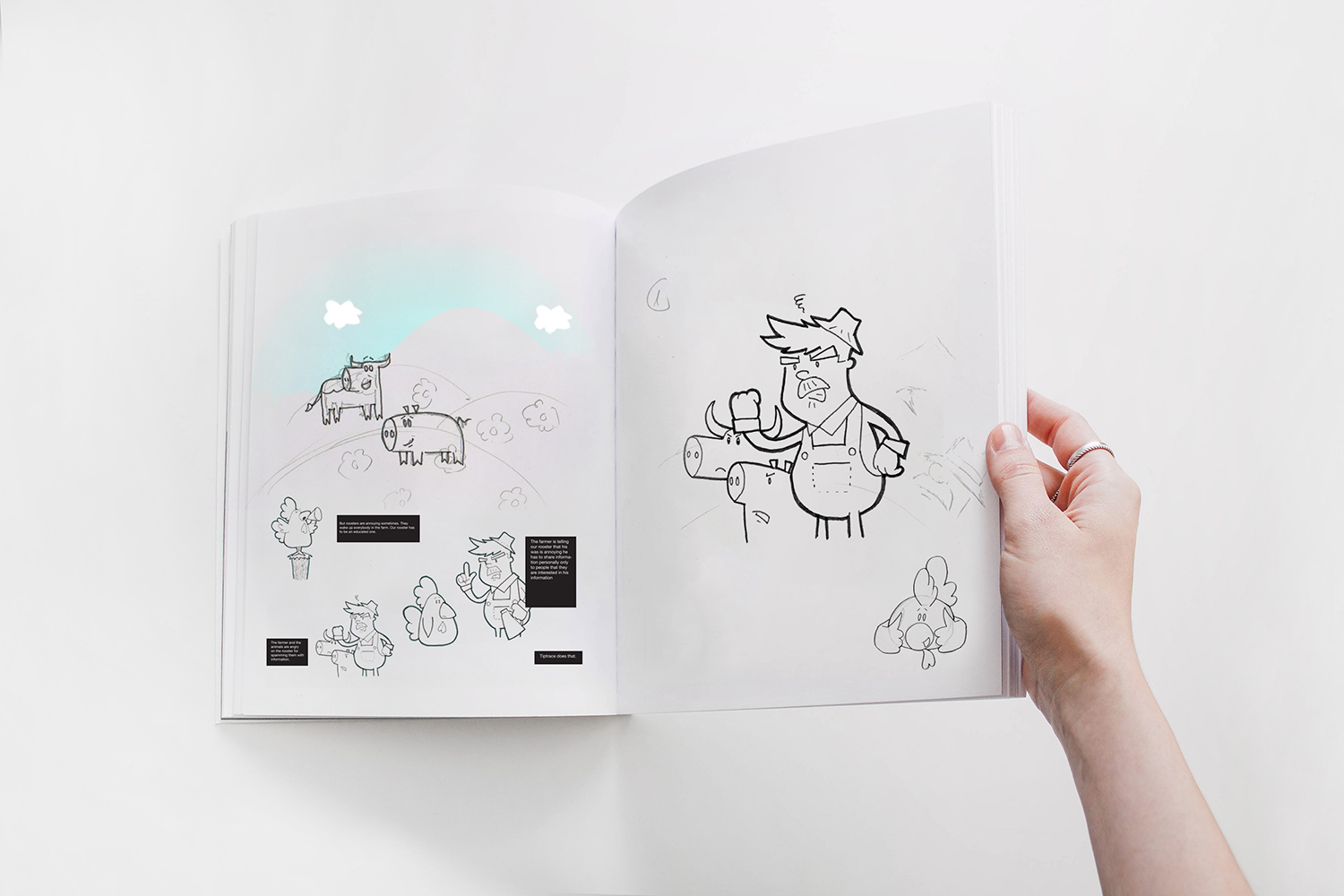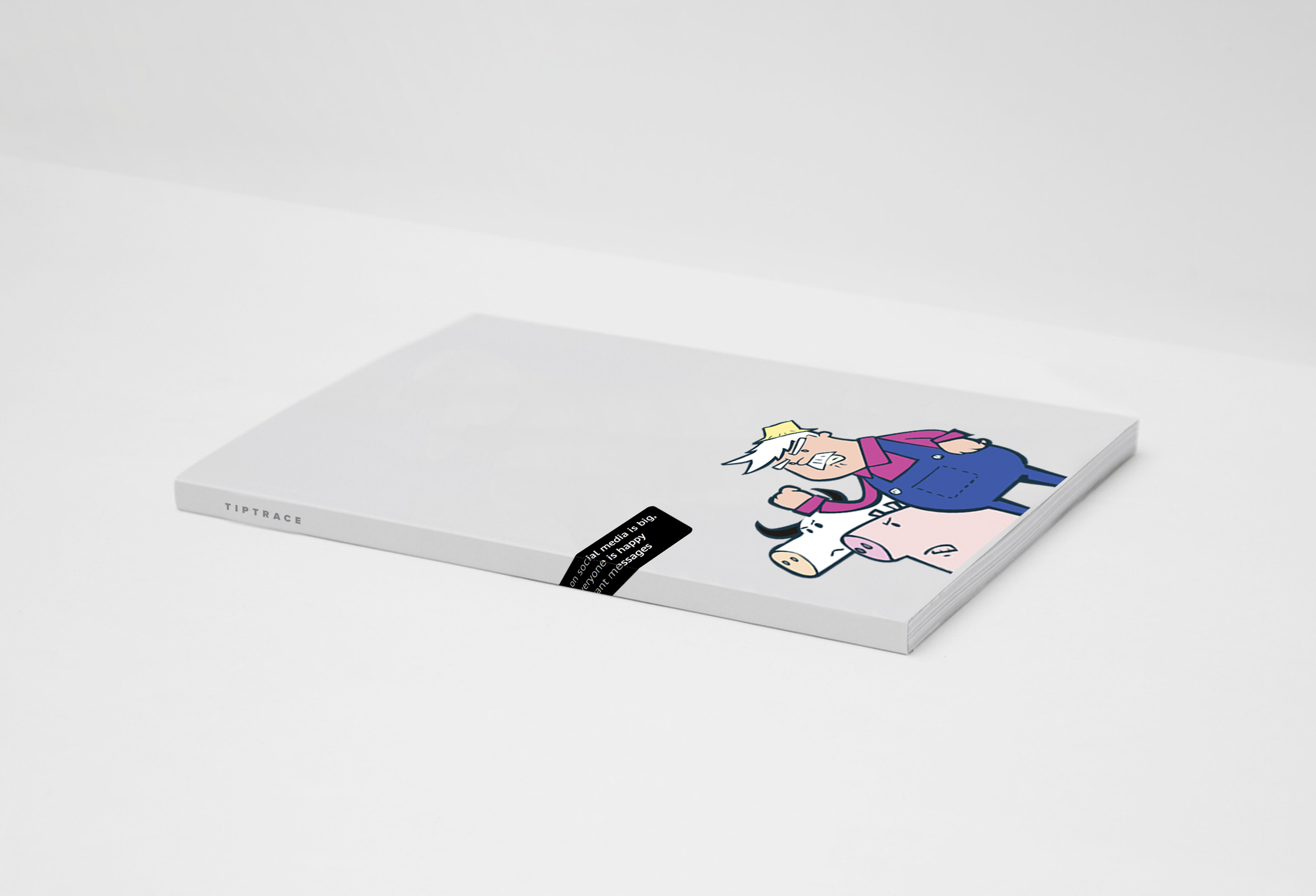 The Character Development —  Our vision was to create a mascot that would increase brand empathy. We developed a character of a well-trained Rooster who does not share the wake up 'Cock-a-doodle-doo' with the entire village but targets it only at interested individuals.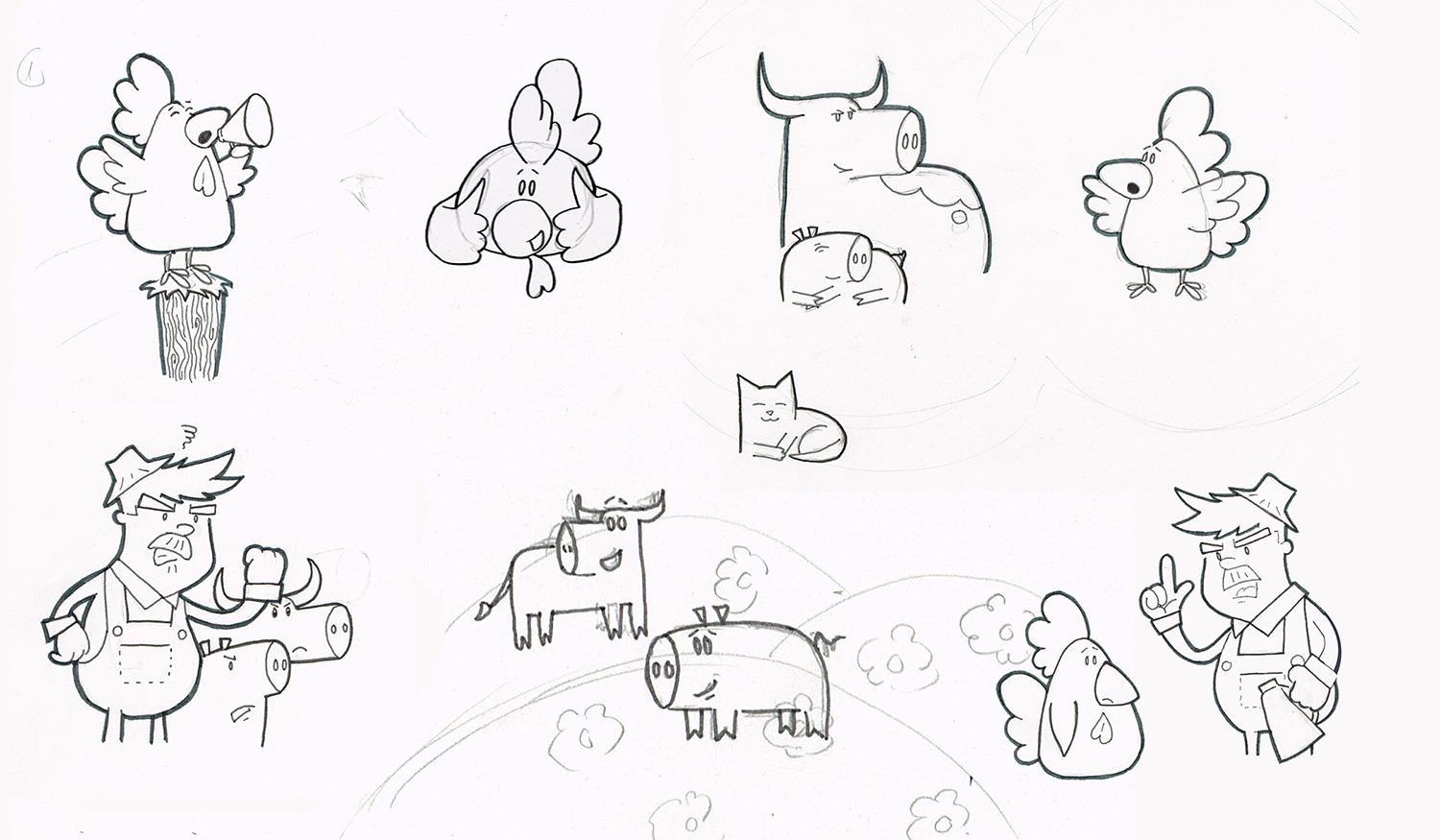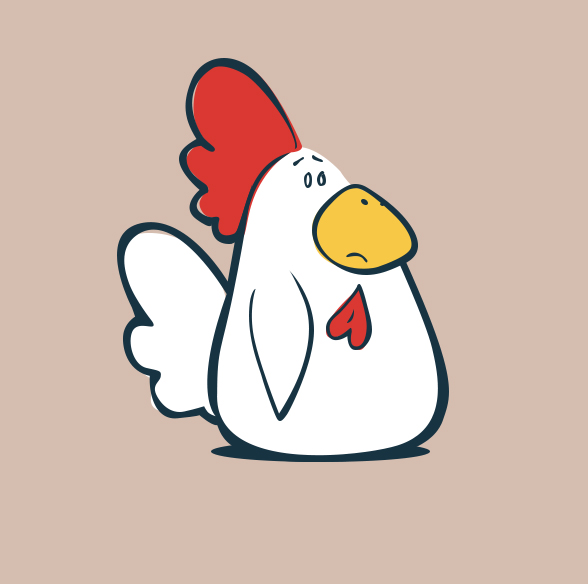 We also created a farm, where the story is taking place.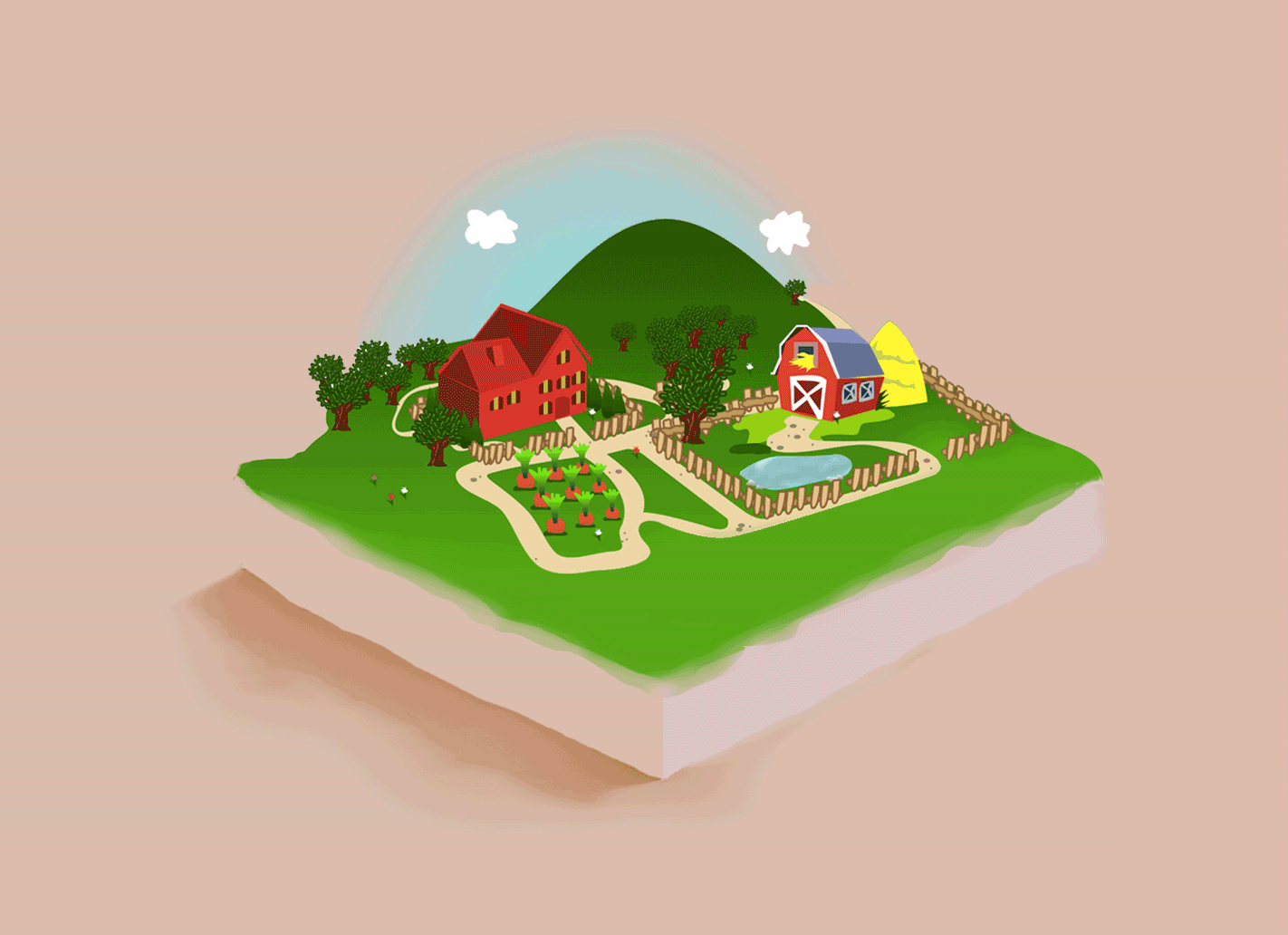 The Storytelling – We presented the story of our educated farm rooster in a series of 6 comic screens. The brand ambassadors are just like our educated rooster – they get awards for their targeted sharing.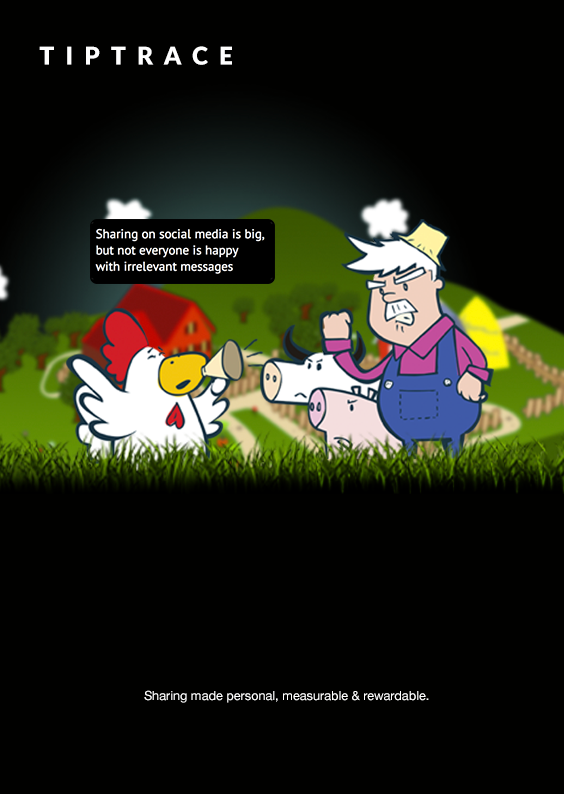 The rooster is communicating in the morning all the news, but he annoys the farmer and the animals that have no interest in all the spammy information.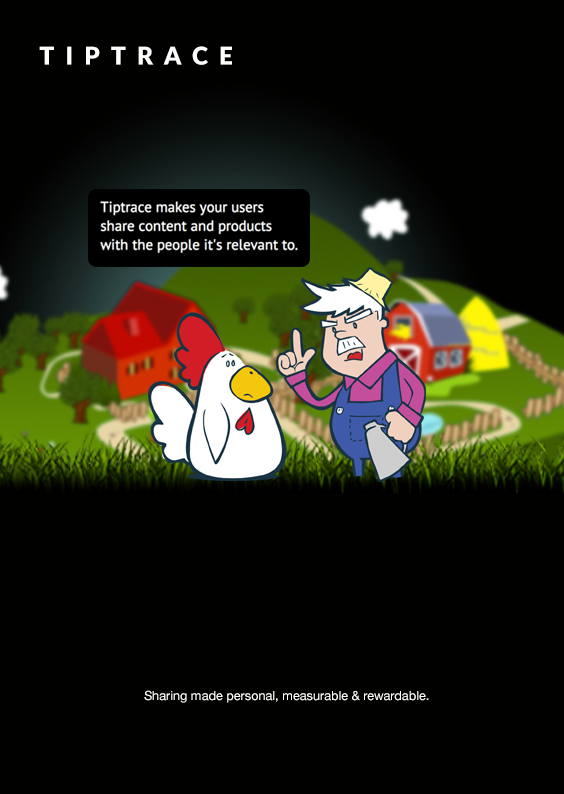 The farmer is teaching the roster how to behave in order to not annoy every morning the farm. Our rooster is advised to give the information to the targeted audience, not in a spammy selfish way.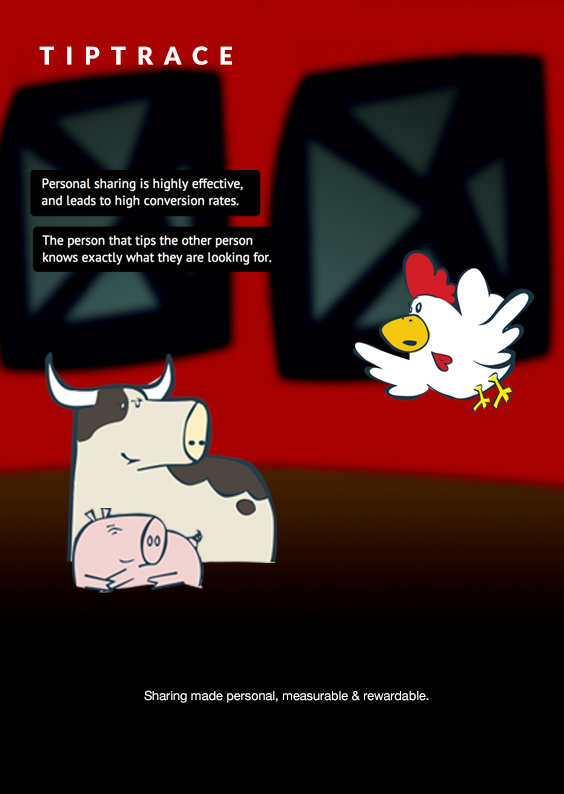 The rooster immediately picks up the farmer's advice. After all, it seems also more efficient. At least everybody doesn't seem to mind this behavior.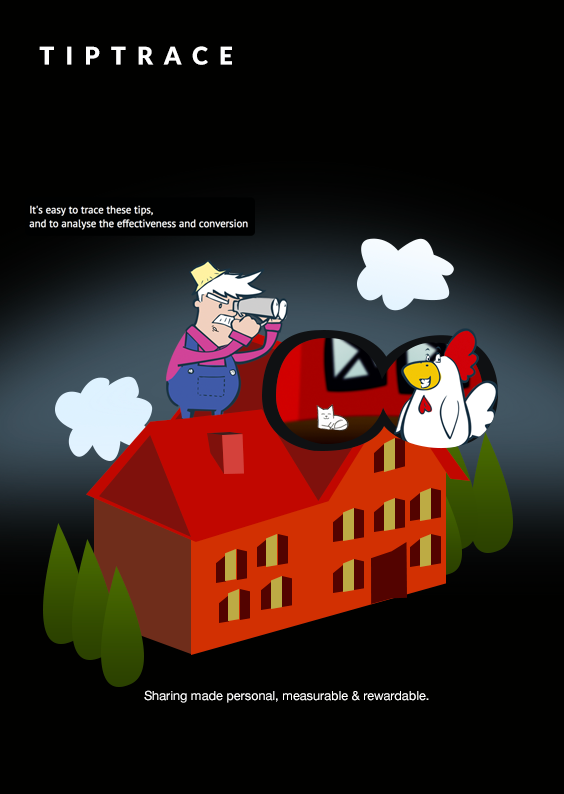 The farmer is observing closely the behavior of our hero rooster. And he is pleased to see that the rooster is behaving nicely.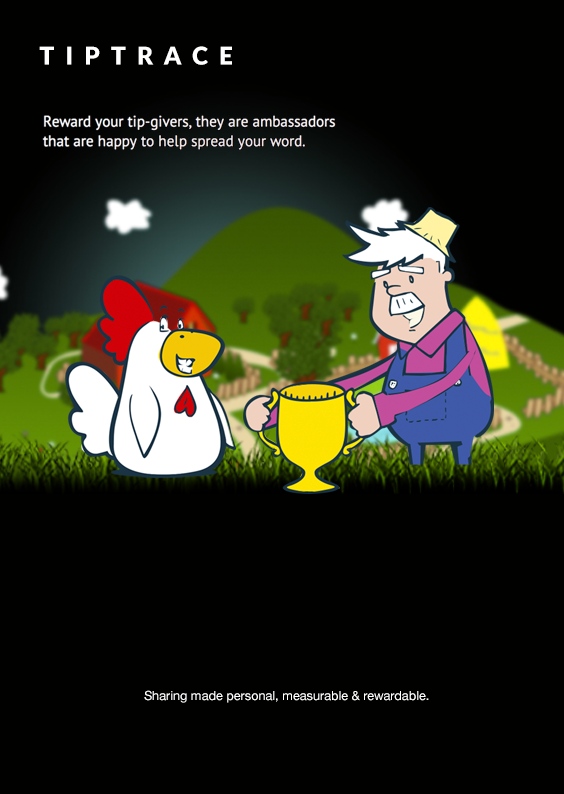 The farmer is rewarding the rooster for being the most educated animal in the farm.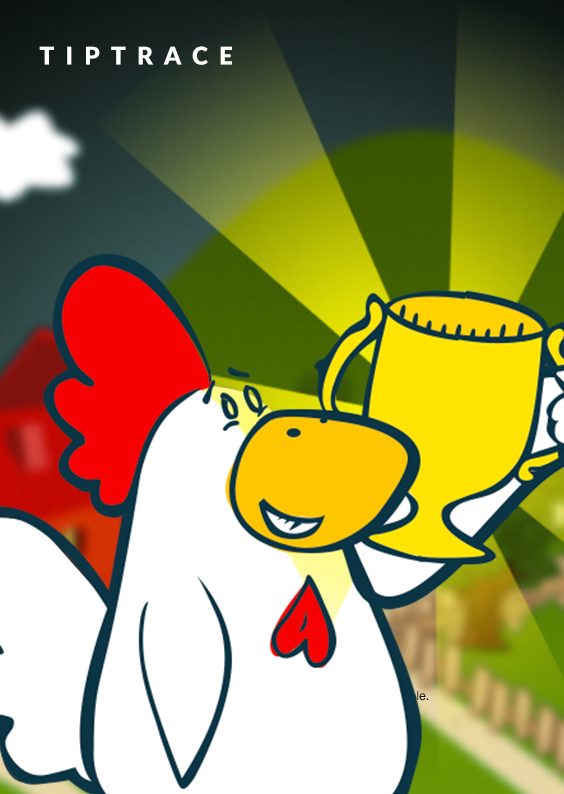 The rooster is happy and he becomes the ambassador of clear, targeted and rightfully rewarded communication.

The Website and the digital elements soon appeared.