Pitch, Concept, Research, Design
Firefox was planning on sponsoring the Berlin half-marathon  2018 and was looking for unique ways to tell our brand and product story to viewers and participants at the event.
QUEST ››› Starting from the event insights, conduct first-hand research and brainstorming to think through the full user journey of marathon attendees and come up with a proposal for branded activations. They were looking for ideas on how they could engage the users attending the event and have them discover Firefox. These might include any of the following: murals, stunts, technology installations, printed poster series, etc. 
Q: Where, when, how, how long the Berlin half-marathon happens?
Which brands are present?
Research on users – numbers & demographics
Q: Who participates in the half
marathon?
Researching the marathon experience
Q: How does half marathon experience
feels like?
Researching competition & success stories
Q: What types of brand activations
have been done before at marathons or
half-marathons?
Distance:
21,0975 km
The time limit:
3 hours and 15 minutes (after passing the time measure mat)
Start time:
10.05 (The race will be started in three waves.)
Price:
€40-55
Marathon – Amenities and Brands
You get: drinks on the course, finisher medal, free massage service in the finish area, certificate; free entry to the after-race party (on Sunday evening) Refreshment points along the route. Time measuring chips (can be rent at registration or have your own) Changing tents and showers. Medals. Certificates. Online shop: swag and tshirts.
››› Runners: 34,004
››› Nations: 106
››› Number of finishers: 25,595 (15,474 men & 10,121 women)
››› Runners 34,482
››› Nations: 112
››› Inline Skaters: 1,502
››› Bambini (children) 993,
››› Kids Skating: 84
››› Wheelchairs and hand cyclists: 17
››› Spectators: 250,000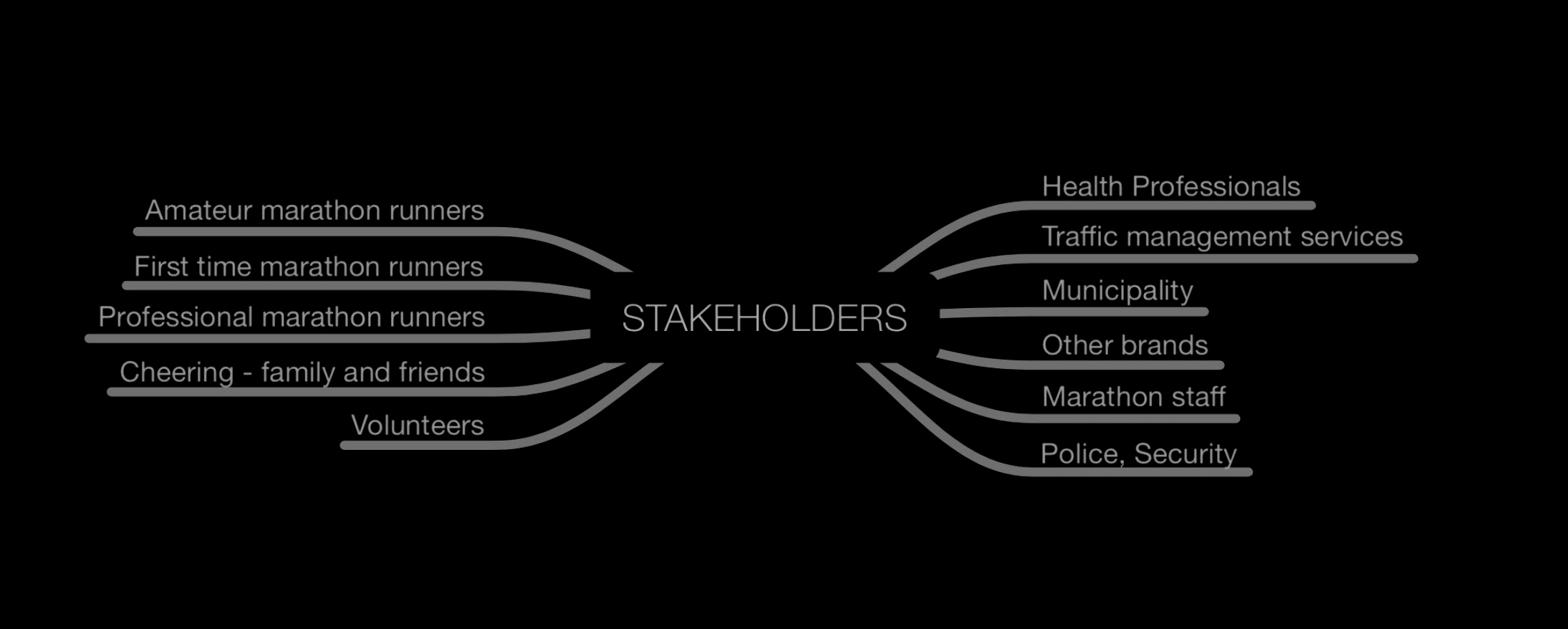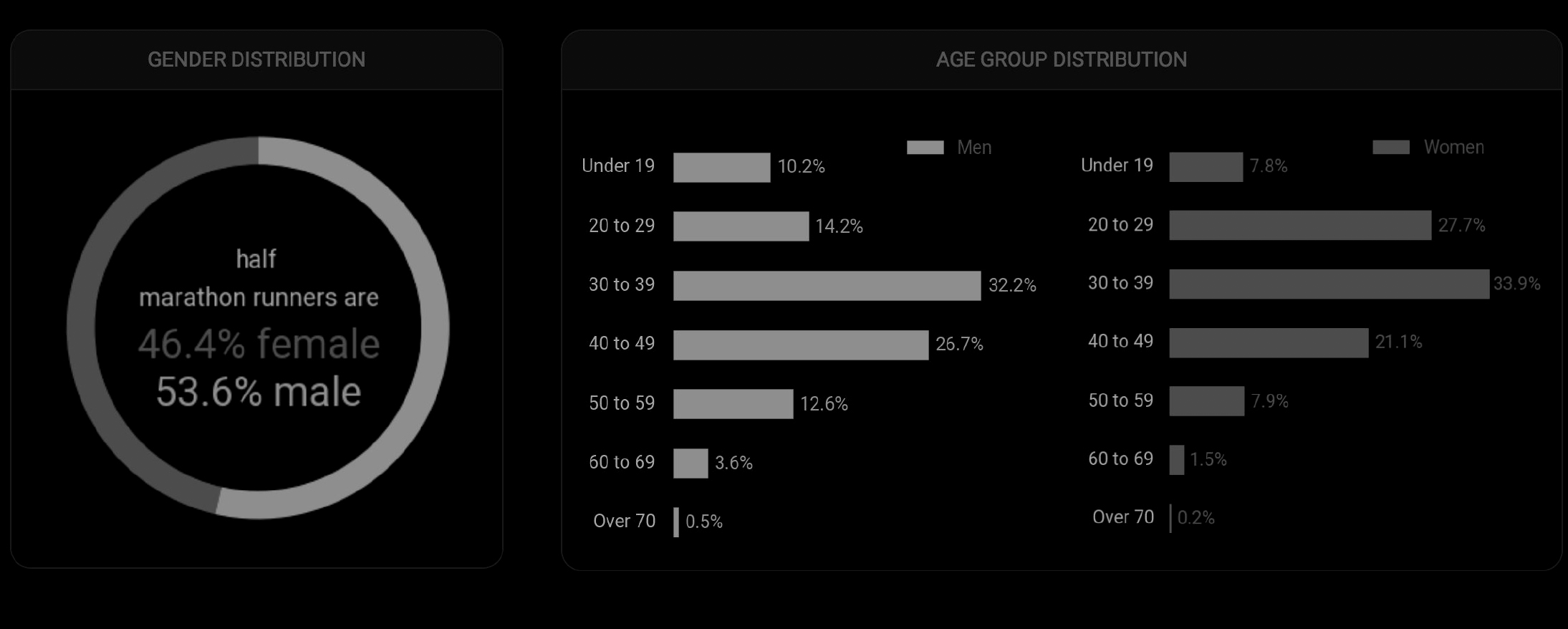 After getting familiar with basic facts and figures about Berlin Half Marathon as well as looking into numbers on the event audience, the need for looking into half marathon in a more qualitative way. Qualitative primary research – interviews – and qualitative secondary research – review of blog and vlog stories – informed the
preliminary map of the experience of running a half marathon.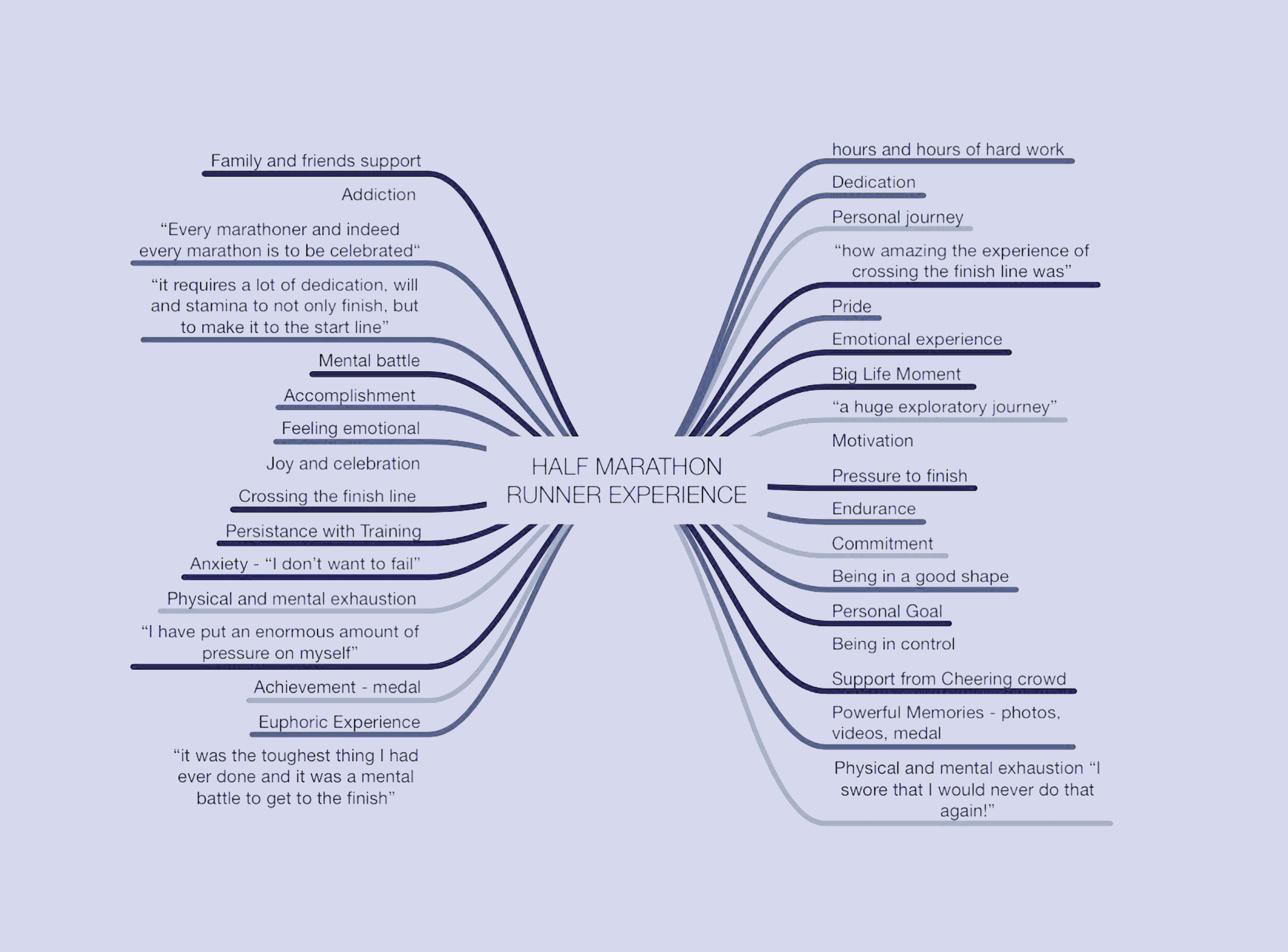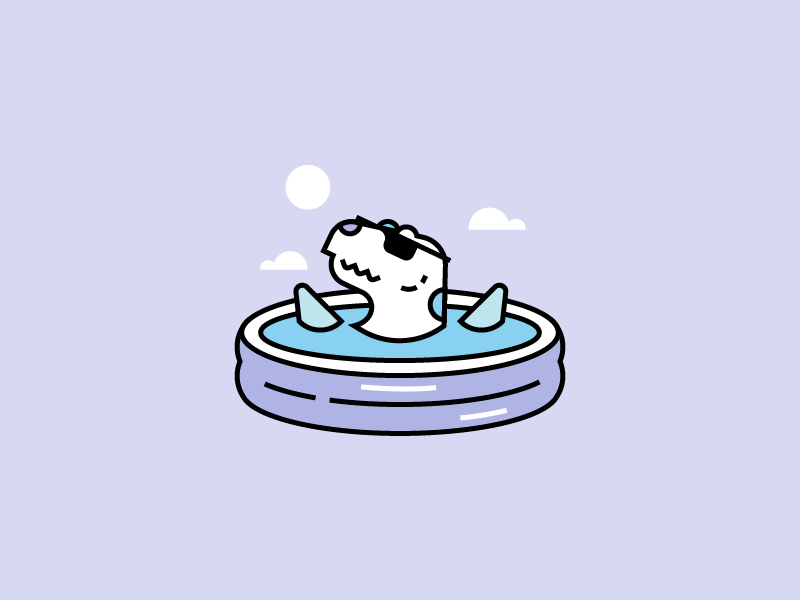 Reaching the right people at the right time with the right message"
also has to be embedded with the current Mozilla brand values and personality.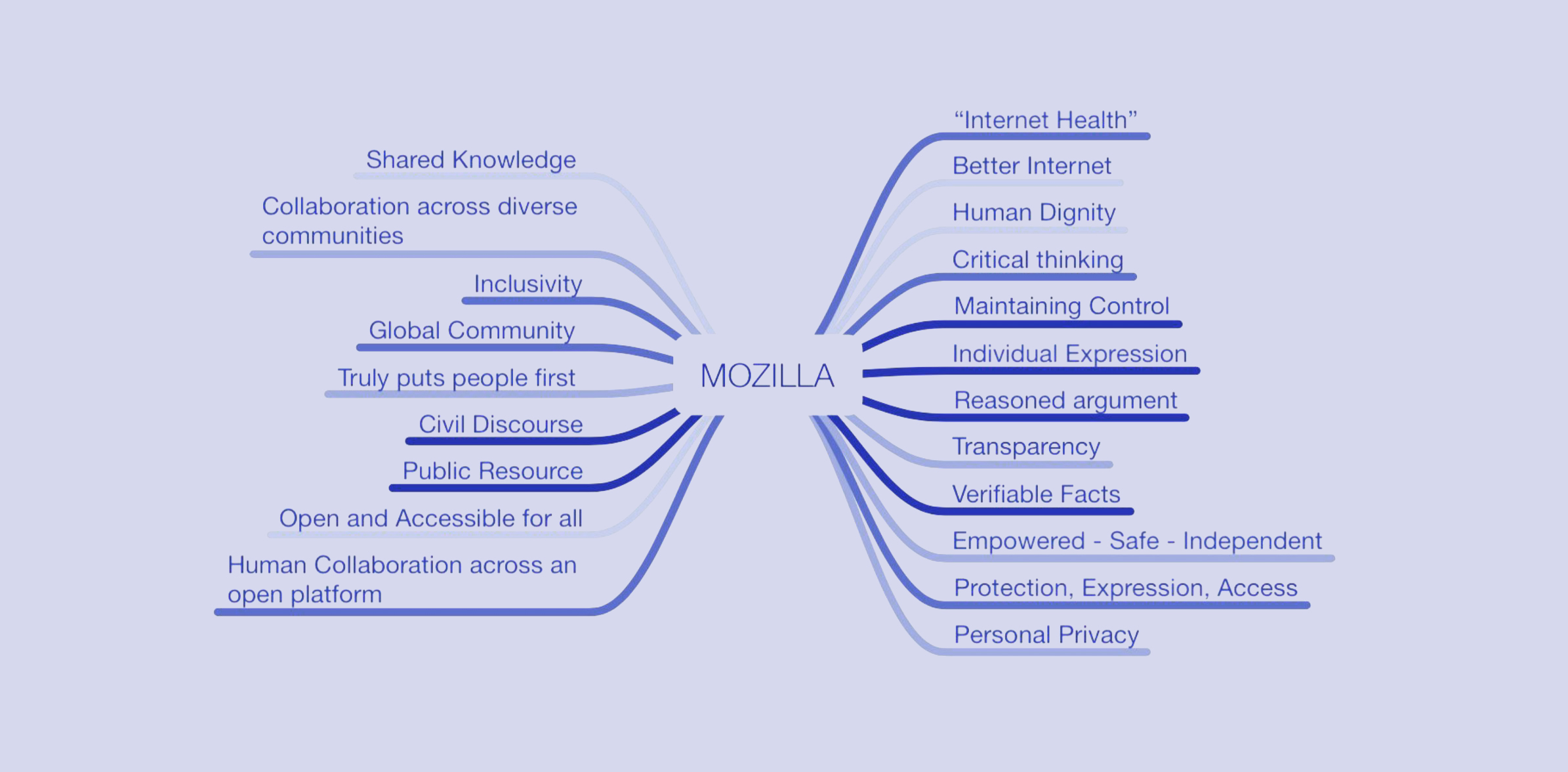 Details about the event- where, when, how, how long, competitive environment
– what brands are present, what campaigns have been done,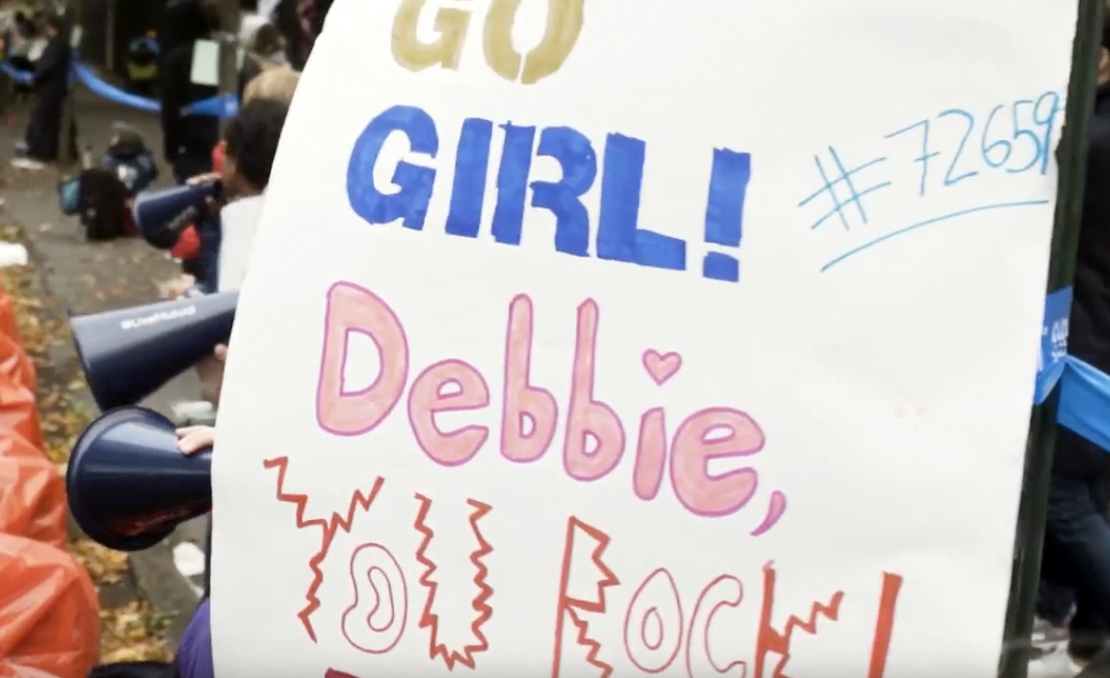 MASSMUTUAL "Adopt a Runner Campaign"
for the NYC marathon 2017
Based on the key metric " 75% of runners are from NYC- majority of them don't have anyone who cheers for them"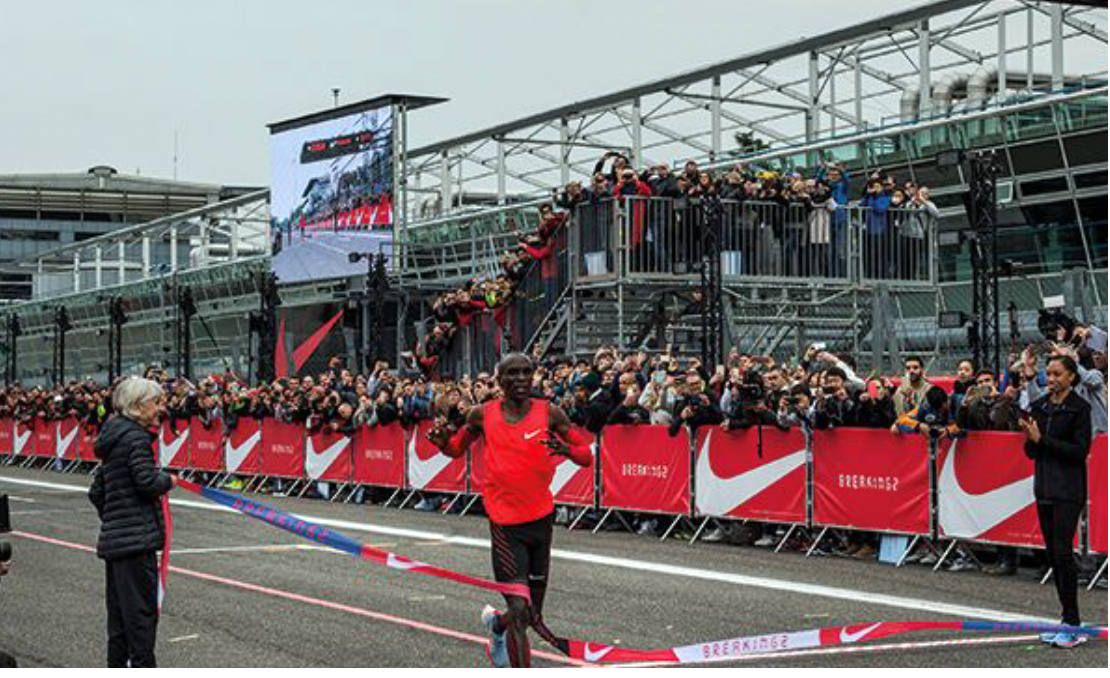 NIKE Breaking2 Campaign
Campaign of the Year 2017
Breaking the 2h record of marathon time.
AIRBNB 
Host a runner. Meet the world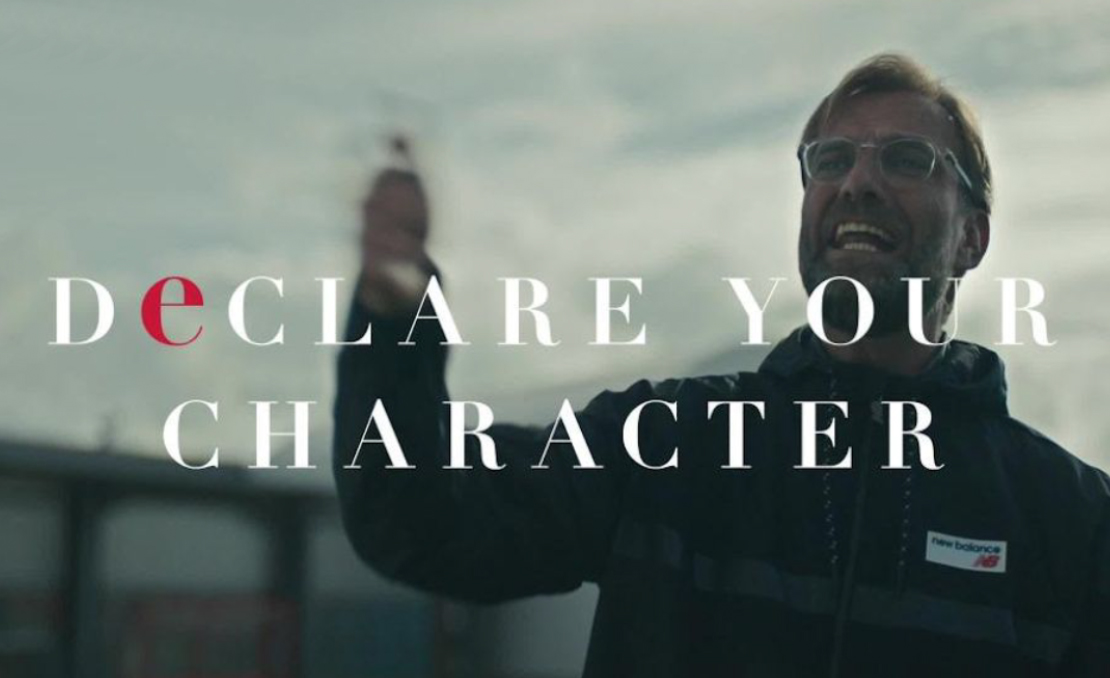 NEW BALANCE

Declare your independence" campaign
Mozilla's target group "the conscious chooser" is present at the marathon where people strive to consciously improve their health, aim at self-improvement, compete with each other. Running a half marathon is a highly emotionally charged event – with a wide range of extreme emotions felt by the runners, from anxiety and stress, to mental and physical exhaustion, to euphoria.
The marathon audience, people cheering and observing the marathon, is a large group which is more receptive target to brand messaging. The task of running (together with the complex logistics of the event) is challenging to the extent that absorbs all runners' attention. Brands present at the event have to remain relevant, thus keep their message related to the race itself and strive to naturally insert themselves into the process of running. No distraction.